New Hotels, Experiences, Expanded Air Capacity and More Bolsters Tourism Industry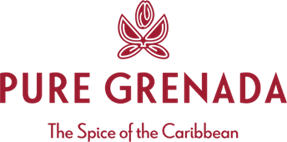 St. George's, Grenada W.I. – August 5, 2021 – Grenada
has been on the forefront of tourism developments with new airlift, accommodations, experiences, restaurants and more, and the warm and friendly Grenadian people invite travelers to experience Pure Grenada and the uniqueness of the Spice Isle of the Caribbean.
As travelers re-engage their passion for travel, the tri-island destination of Grenada, Carriacou, and Petite Martinique have updated their COVID-19 health and safety protocols, effective July 31, to encourage international travelers to visit.
"The health and safety of Grenada's citizens and its visitors has been a priority since the outset of this pandemic and our strict measures through our Pure Safe Travel initiative have allowed Grenada to contain the spread of COVID-19," said Petra Roach, CEO, Grenada Tourism Authority. "We are thrilled to welcome back travelers and showcase the exciting new tourism developments that will continue to distinguish our island as a gem of the Caribbean. Once our guests arrive, they will find that the destination's culture, cuisine and idyllic landscape are the definition of paradise."
Grenada's spectacular natural topography is complemented by a charming selection of luxury boutique hotels and villas, cuisine infused with exotic local spices, 40 white sandy beaches including the world-famous Grand Anse Beach and15 breathtaking waterfalls. Additional treats include five chocolate factories, three rum distilleries and more than 30 unforgettable dive sites, including the largest shipwreck in the Caribbean, the 'Bianca C' and the World's First Underwater Sculpture Park.
Most recently, the Spice Isle of the Caribbean, famed for its aromatic spices and chocolate, was officially designated as a Culinary Capital by the World Food Travel Association (WFTA), formed to spotlight culinary cultures around the world.